Those of you who know me per­son­ally know exactly how obsessed I am with the good­ness of Whole­foods! In the past three years I have gone com­pletely organic. Which was no easy task since the clos­est whole­foods was either 40 min­utes south or 60 min­utes north of my house, until last year! Whole­foods opened a 10,000 sq. ft. store 10 min­utes from my house. Need­less to say I was ecsta­tic!
I have made it part of my job, as a trained chef and Doula, to help fam­i­lies learn how to go green and com­pletely organic so a reoc­cur­ring ques­tion from my friends and clients is "how do you know, that when you buy free range and organic, that it really is what they says it is?" My answer was always, " look for the USDA Cer­ti­fied Organic sym­bol, other than that all we can do is trust these com­pa­nies aren't lying to us." well not anymore!
The won­der­ful peo­ple at Whole­foods have decided to work with Global ani­mal part­ner­ship and rolled out a new meat and poul­try grad­ing sys­tem for their stores last week. This is a fan­tas­tic new tool that I am so excited about! There are 5 dif­fer­ent lev­els for local and organic farm­ers to be cer­ti­fied in what they call the "Ani­mal Wel­fare Grad­ing Sys­tem". The farm­ers have a list of guide­lines they must fol­low to be cer­ti­fied and reg­u­lar check­ups by a third part to stay certified.
Global Ani­mal Part­ner­ship 5-Step Ani­mal Wel­fare Rating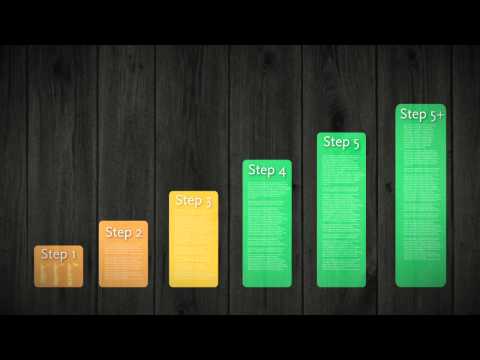 Now for those of you read­ing this who are not organic and never really thought about how the ani­mals that you are eat­ing are raised you should really think about watch­ing a movie called "Food Inc.", after I watched Food Inc. I wanted to become a vegetarian.
Lets face it, if every­one could just be veg­e­tar­ian then the big com­pa­nies would be forced to close down if there is no demand for meat. Then we wouldn't have to be con­cerned if the ani­mals we eat are being treated humanely. But peo­ple can't give up meat it just taste too good. I'm one of those peo­ple; I love a great steak or a roasted chicken. But it makes my heart heavy to think an inno­cent ani­mal has lived it's whole life scared,  jammed in a lit­tle space so it cant move freely and may never even see day­light! Morally that's just not right.
I wish I had enough prop­erty and time to raise a few ani­mals just for my family's con­sump­tion but I don't. So for all you farm­ers out there that take the extra time and effort to humanely care for the ani­mals you raise, so my friends and I can have the option to eat meat that had a humane life and won't cause can­cer, I say "I am will­ing to pay a lit­tle extra for excel­lent tast­ing,  healthy meat and Thank you for all your hard work"!
–Me